Leading the Way in a Complex Ecosystem
The National Association of Long Term Care Administrator Boards (NAB) is the nation's leading authority on licensing, credentialing, and regulating administrators of organizations along the continuum of long term care.
NAB's members are the 50 states' and the District of Columbia's boards and agencies that license long term care administrators. NABWEB.ORG is your source for information on licensing exams, continuing education, academic accreditation and other information on long term care administration.
Latest Announcements
Congratulations to Sheri Rogers, Idaho Health Care Association-Idaho Center for Assisted Living. Sheri was the winner of an Apple Ipad Mini for participating in a NAB survey during the American Health Care Annual Conference in Phoenix.
*************************
FARB Forum: January 24-26, 2014 in Austin, TX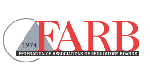 This annual meeting of the Federation of Associations of Regulatory Boards (FARB) will discuss the future of regulatory boards, standards for licensure and developments in continuing education. Click here to view the Forum brochure.
Advancing Excellence: Improving Nursing Home Care Quality
Click here to view a video on how the Advancing Excellence campaign is working to improve the lives of nursing home residents, while saving money for the system without cutting back on services.